At our Mother's Day celebrations last Friday, we noticed how great the kids are at our school. At Mass, their sense of reverence and behaviour were outstanding. The singing throughout the Church was joyful and uplifting. The readers, procession children and liturgical movement children all reverently added to the celebration of the Mass.
At morning tea, it was wonderful to see the children with  their Mum's. And at the Netb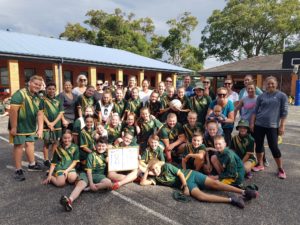 all match, the children's attitude and behaviour reflected the respectful, fun loving kids we want them to be.