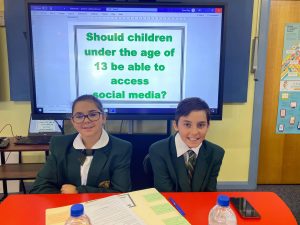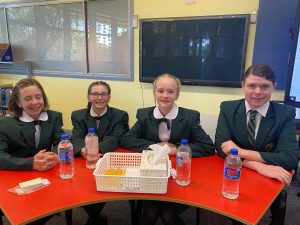 Congratulations to our debaters, Winners of Round 2. Last Friday St Mary's hosted Round 2.
Our hypothesis:  SHOULD CHILDREN UNDER THE AGE OF 13 BE ABLE TO ACCESS SOCIAL MEDIA
As the affirmative team we argued that children under 13 should be able to access social media with adult support. Old laws need to change because technology has changed, and children's knowledge and skills have changed.
Congratuations to Florence, Linsey, Bailey, Dimity, Eyli & Josie.