At St Mary's we recognise that individual students acquire knowledge at different rates. Our teachers are committed to providing meaningful and thought-provoking activities and opportunities for children to learn and grow as they work mathematically.
Mathematics is broken into different areas, each one underpinned with the skills of Working Mathematically. The areas are:                                                        
| | Working Mathematically | |
| --- | --- | --- |
| Number & Algebra | Measurement & Geometry | Statistics & Probability |
St Mary's follows the K-10 Mathematics Syllabus developed by the Board of Studies. It incorporates the Australian Curriculum and can be accessed on the BOSTES website.
BOSTES also provide a Parent Guide that outlines the Mathematical Concepts taught at different ages to Australian children.
EMU
Extending Mathematical Understanding (EMU) is a framework that supports the Mathematical learning of every child.All teachers are supported and their own professional learning is developed, ensuring high quality lessons are provided for all children. EMU also provides some children with ongoing, intensive intervention for 10-20 weeks, led by specially trained teachers.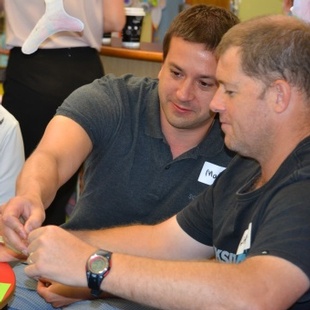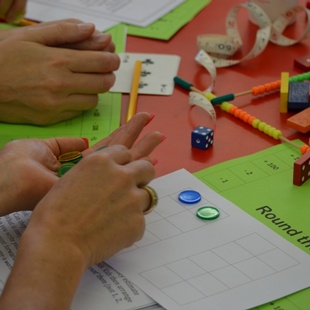 Parent Engagement
We value the partnership St Mary's has with our parents. We recognise the important role parents play in their child's education, particularly in Mathematics.We regularly hold Parent Workshops to support parents and strengthen the link between Mathematics at school and at home. We encourage all parents to attend these workshops.
Often parents comment that the language of Maths sounds different now to how they remember it. Terms such as array, jump strategy, friends of ten and place value are often sources of questions for parents. While we hope that our parent workshops help to demystify what Maths looks like in our classrooms, we also hope that our short videos below can serve as a reminder of the meaning of some of these key Mathematical phrases.
Jump Strategy - Addition
Jump Strategy - Subtraction
Arrays
Mathematics Activities for Parents